Blog Takeoff Program is a comprehensive program that combines the power of SEO and Pinterest to create a flawless content strategy for traffic growth. 
In this course, you will go from feeling overwhelmed to strategic about your blog and SEO savvy; which in turn will help you reach your traffic goals, and make an income online.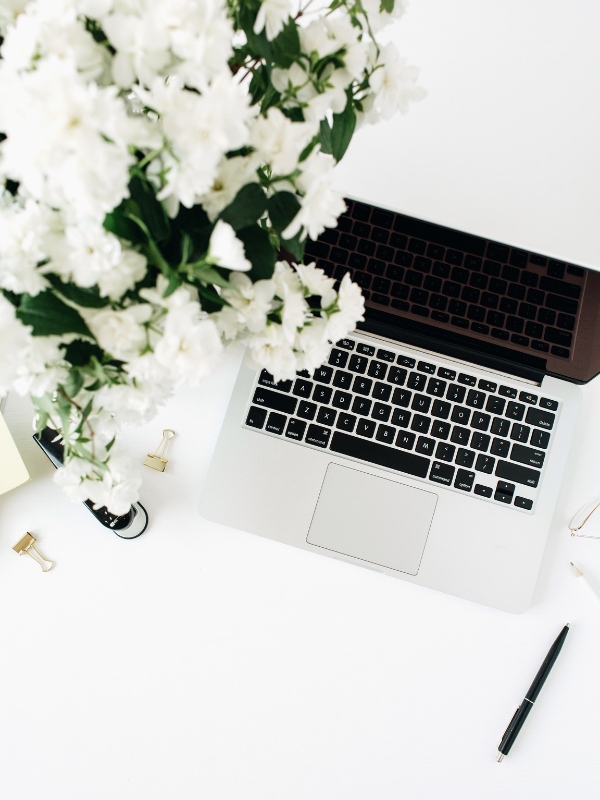 You are a dreamer, and have lofty goals to build an online presence by starting a blog and making it a success, but are unsure about the tools and means to get there. 
Whether you are:
a newbie blogger, who has an idea about starting a blog of their dreams, but is confused with all the options out there
an Instagrammer, who wants to start their own thriving blog and make an online income 
an intermediate blogger, who wants to take their blog to the next level with advanced SEO skills, and diversify their income
an established blogger, who wishes to create a content strategy combining SEO & Pinterest as a single framework to explode their traffic
You are in the right place and I am going to tell you exactly how Blog Takeoff Program can give you the tools, inspiration and unparalleled support on your journey to build your blogging business.
By the End of this Program
You will: 
✓ Learn SEO and implement it, to grow your blog traffic
✓ Monetize your blog via ads, affiliates and/or sponsored work
✓ Create stellar content to rank on Google, and Pinterest 
✓ Have your very own SEO & Pinterest content plan, that seamlessly covers both
✓ Increase blog authority 
✓ Continuous blog traffic growth, with advanced SEO tips 
Who am I? Why should you learn from me? 
I started my blog in 2015, without any technical knowledge. Then in late 2018, I learned about SEO, and in early 2019 added Pinterest to the mix. Within 5 months of learning and implementing this unique strategy I was able to apply for the coveted Mediavine ad network, and also start earning affiliate income. 
This travel blog allowed me to quit my HR Consultant job, and today I am a full time blogger, enjoying travel and an online business. 
I love blogging, and I currently run 5 other blogs (in various niches) and also own a boutique blog management agency. I have helped many bloggers and small businesses build their online presence on Google and Pinterest.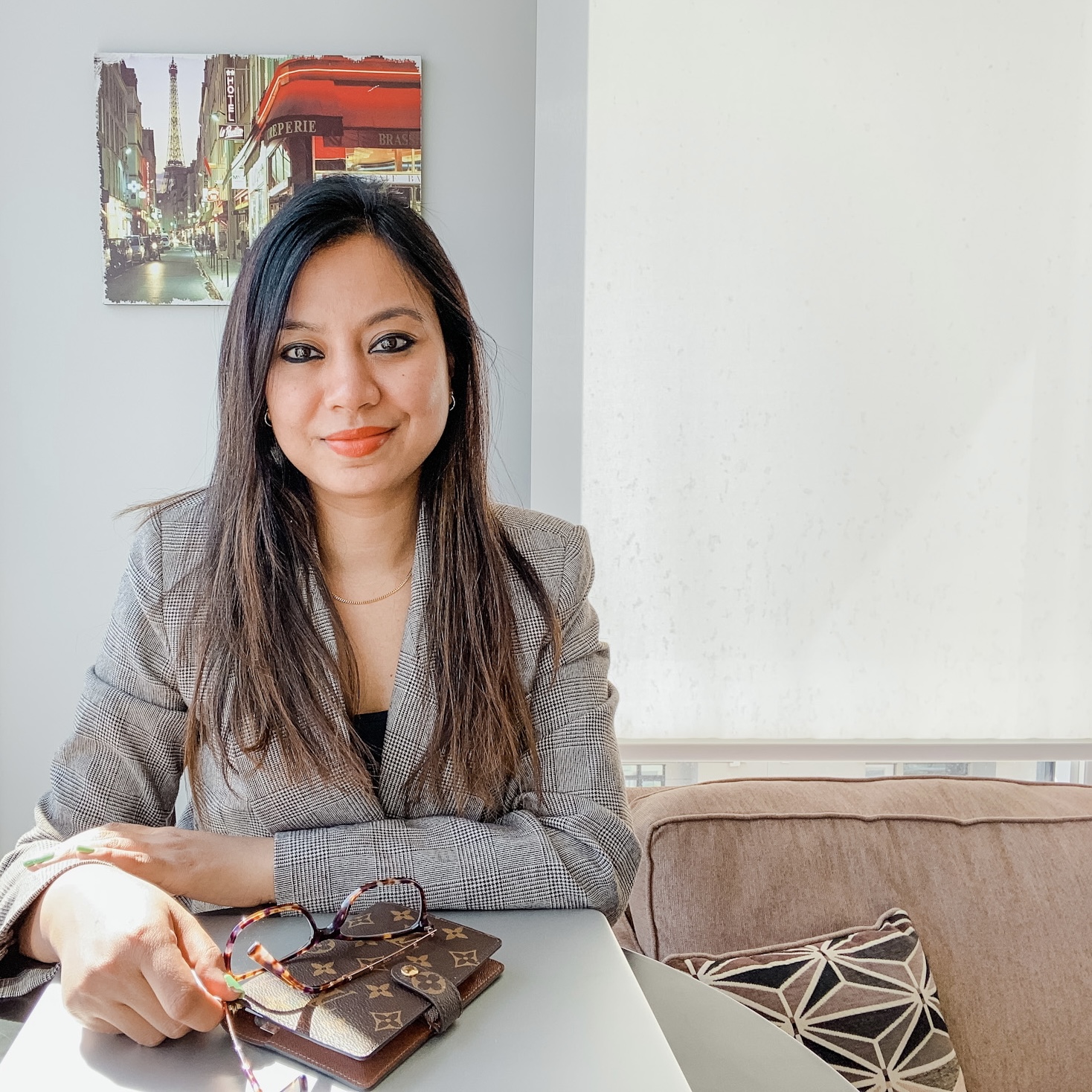 Blog TakeOff Program
will provide you with a ready-made road map, without any guesswork on your part, because this strategy works. Plus you have my full support all along the way to discuss any roadblocks (or if you need an accountability partner!)
What previous clients and students have to say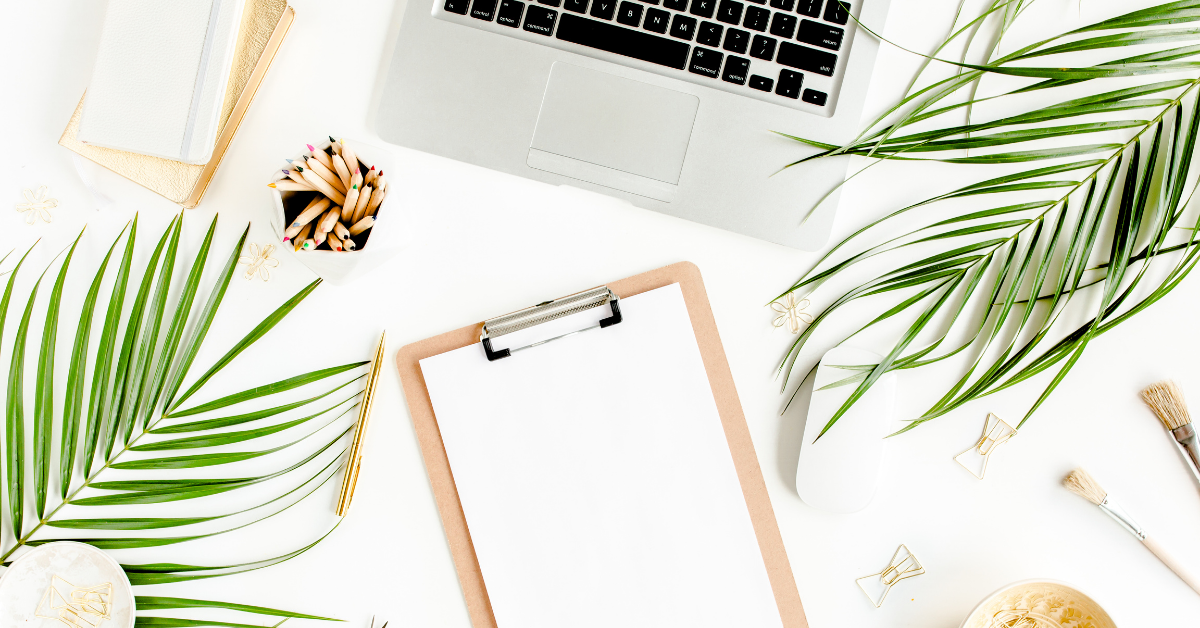 Priyanka from TravelInsider.Online
I had an opportunity to get on a zoom mentorship call with Mayuri and I must say, she had everything organized and well laid out for me. During the call, she made everything very easy for me to understand and follow through. She made sure to talk about my priorities as a new Blogger and discussed Pinterest and again she made it so easy for me to understand...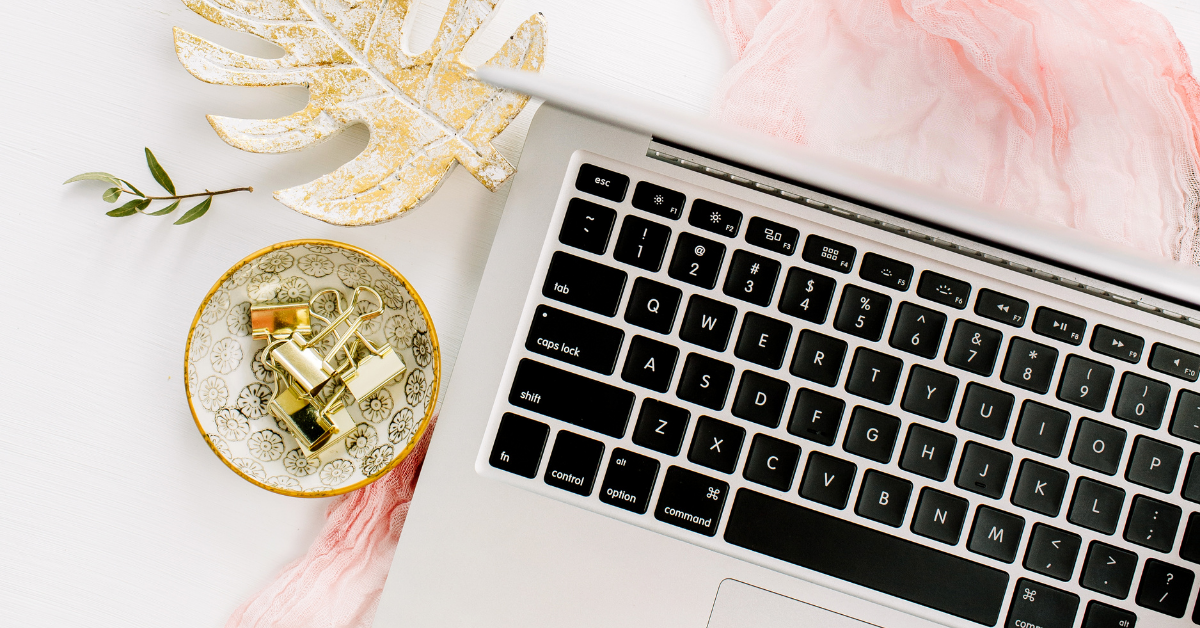 Melinda from Single-WithChild.com
Meeting and starting to work with Mayuri has been great for me and my burgeoning blog. Having a coaching call from a seasoned blogger has helped me niche down and has given me the specific advice I need on Pinterest and SEO. She has a calm demeanor, listens well, and really processed my thoughts and issues before replying with intent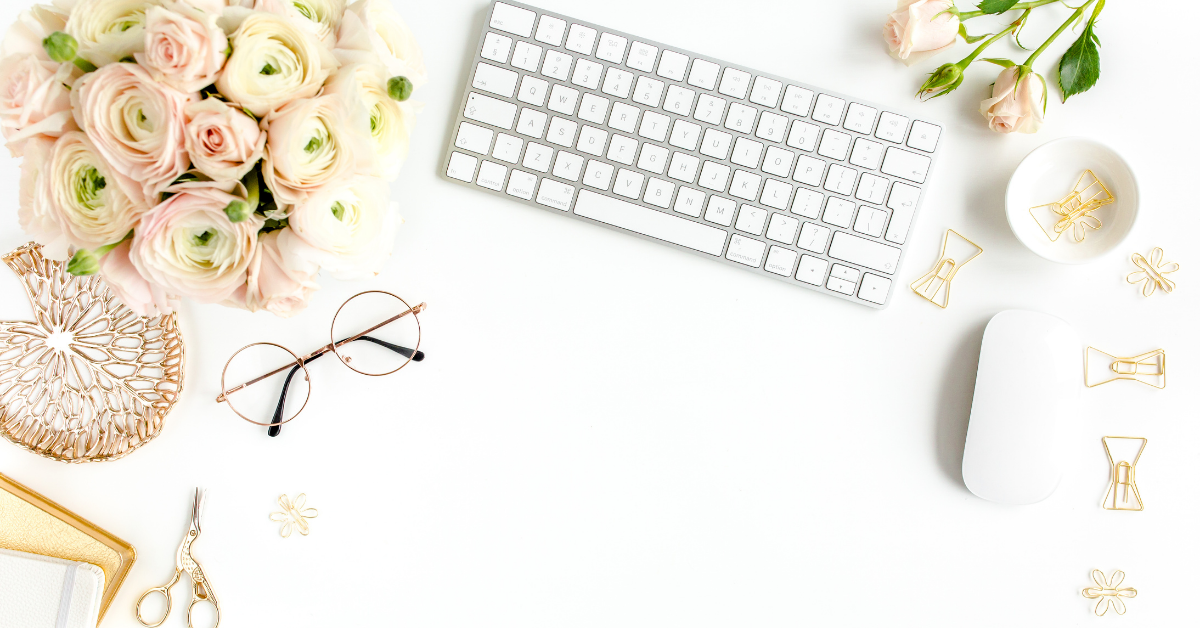 Maddie from Cue Chapter Two
Mayuri is such a professional, experienced, and knowledgeable blogger. In my first-ever meeting with her, she was thoroughly responsive to all of my questions and concerns regarding my own blog and even provided a template advising next steps and meeting notes following the chat. Whether you are a beginner blogger or an experienced blogger, I would highly recommend investing in Mayuri. She knows her stuff!
What's Inside the Blog TakeOff Program?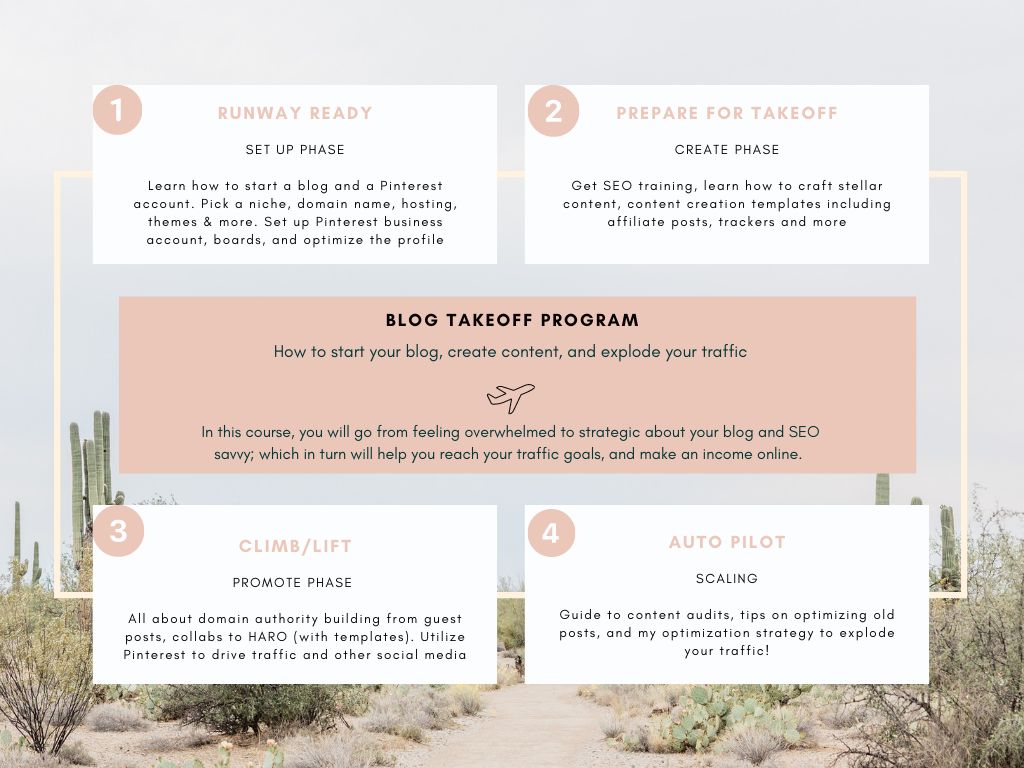 Blog Takeoff Program is a 12-week course. You can go at your own pace. Course materials include text lessons, video tutorials, and resources such as done for you templates, workbooks, trackers, and PDF guides.
PHASE 1: SET UP (RUNWAY READY)
Afraid to take the first step due to the technical overwhelm? You will LOVE me! I make easy-to-follow tech tutorials, and text-based lessons with screenshots to help you to set up your blog and your Pinterest business account. 
In the Set-Up phase, you will also learn how to install essential plugins, important pages, get site speed tips and optimize your home pages!
Highlights
How to Start a Blog:

Learn how to start your own blog from scratch. Training includes topic or niche selection, domain registration, web hosting, setting up essential plugins, pages, understanding categories, tages, posts and pages.

Take a look at various

home page designs

, so that you can recreate the magic on yours!

Set up your blog the right way by

configuring WordPress settings

(don't make the mistakes I did)
PHASE 2: CREATE (PREPARE FOR TAKEOFF)
In this phase, you will create stellar content to build your blog traffic, and earn an income. 
Highlights
Explode blog traffic with SEO

. From concepts to hands-on training Search Engine Optimization is not as difficult as you might think. With my teaching, you will be an SEO pro in no time!

Craft your content strategy

by including inspirational, informational, and affiliate posts. This will

diversify your blog traffic and income

Learn how you can

utilize WordPress categories, tags

the right way to boost SEO. 

Get post templates and tips on how to create stellar content that Google and your audience will LOVE

New to

Affiliate Marketing?

Learn all the basics, implement them with my advanced tips, get post templates and access to my affiliate swipe file
PHASE 3: PROMOTE (CLIMB/LIFT)
So you created stellar content, now you have to promote it and build authority online. Here's how 
Highlights
Link building

is an extremely powerful way to boost your domain authority. Get tips on how you can build your DA (plus get my outreach email template)

HARO

is super useful in building your Expertise- Authoritativeness- Trustworthiness (or E-A-T). Access my HARO workflow and templates to get featured on major publications

Kickstart your

email list building

, with optin, newsletter, and copy ideas (

use my packing list template and customize

it, to share with your audience)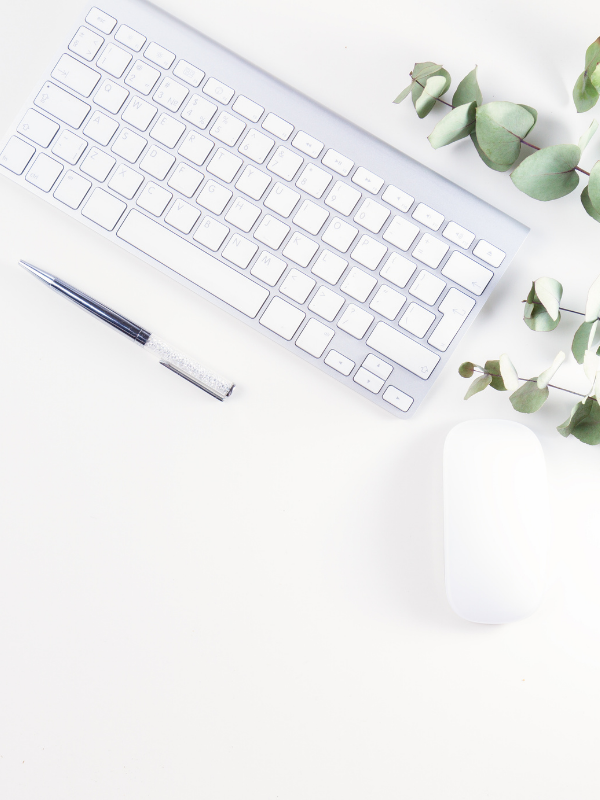 PHASE 4: SCALING (AUTOPILOT)
In this advanced SEO phase, you will conduct content audits and bridge those gaps. Learn how to optimize old posts, and skyrocket your traffic on auto-pilot. 
This is truly the best part of this entire Blog Takeoff Program, where you keep cruising ahead without actively working on your blog every day, which means more freedom and passive income!
Highlights
Make use of existing content, and optimize them using my

optimization strategy
Conduct Audits

on your site, and bridge those content gaps to skyrocket your traffic

Create Content Clusters - find out what

Google likes you for

, and create more of that
PINTEREST
Learn everything about Pinterest - from setting up your business account, profile, boards to activating rich pins, drafting your monthly pinning strategy with or without Tailwind, and more!
You can work on Pinterest at any phase of the Blog TakeOff Program, but it brings the best results once you have your content in place (Phase 2)
Highlights - Pinterest Set Up & Strategy: 
Learn how to

set up your Pinterest account the right way

. Optimize your profile, boards, and enable rich pins

Understand how Pinterest SEO works, learn and apply it to your content (plus get tips on which type of content works best for Pinterest)

Get

pin designing tips

(tutorial using Canva for designing static and video pins)

Receive pin cover and pin templates

to get you started

Download my Pinterest strategy checklist

(for new and established accounts. Find out how many pins you should publish every day, and more)

Understand Pinterest Analytics

, and use that to tweak your pinning strategy

PDF Guide on Do's and Don'ts of Pinterest + FAQ

(account suspensions, copyright complaints and more)
Plus you will be backed by a Risk-Free 7 Day Guarantee 
Let me say this upfront,
Blog Takeoff Program is a comprehensive program that combines the power of SEO and Pinterest to create a flawless content strategy for traffic growth. 
Using this strategy I have built multiple blogs, and also helped many of my clients do the same. I know this strategy works! And when you join you will get access to me, and my expertise to grow your blog. 
As soon as you enroll you will get access to all the modules. This will allow you to validate if the program is right for you, and if you enjoy my teaching style! 
If you don't feel totally confident and motivated then you can request for a refund on the 7th day of enrollment. No questions asked! 



Frequently Asked Questions
> I am a busy professional. Will I have enough time to complete the course?
Blog Takeoff Program is a self-paced learning course. You can revisit lessons, and take as long as you want to completely understand and apply the learnings.
There is no rush, as you have lifetime access to the course.
> What type of course support is available?
Course modules comprise video tutorials, text-based lessons with screenshots, downloadable PDF files, checklists, and workbooks. There are templates included inside of the course.
> Can I get a refund, if I am not satisfied?
Blog TakeOff Program comes with a 7 day refund policy.
> Is my payment secure?
Payments are collected via the 256-bit encryption payment providers Stripe and PayPal. This website and your payment are secure, so no one will steal your data. 
> Will I get lifetime access to the course?
Yes, you have lifetime access to the course, including future updates and lessons.
> What if I get really confused or stuck?
I'm here to be your mentor. You can email me as often as you need to and I'll help troubleshoot your problems. I want you to succeed, not be confused.
> I have a question, who can I contact?
Feel free to just send me an email and ask me any questions you have about the course. My email is [email protected]
Still thinking about it?
If one of these sounds like you, then you need Blog Takeoff Program
You really want a clear road map
You have the zest to learn and build a blogging business, but SEO and Pinterest seem all so confusing. 
Using my proven step-by-step program, you don't have to second guess or scour the internet for blogging answers. You will be empowered with blogging knowledge and create an online business and a life of your dreams.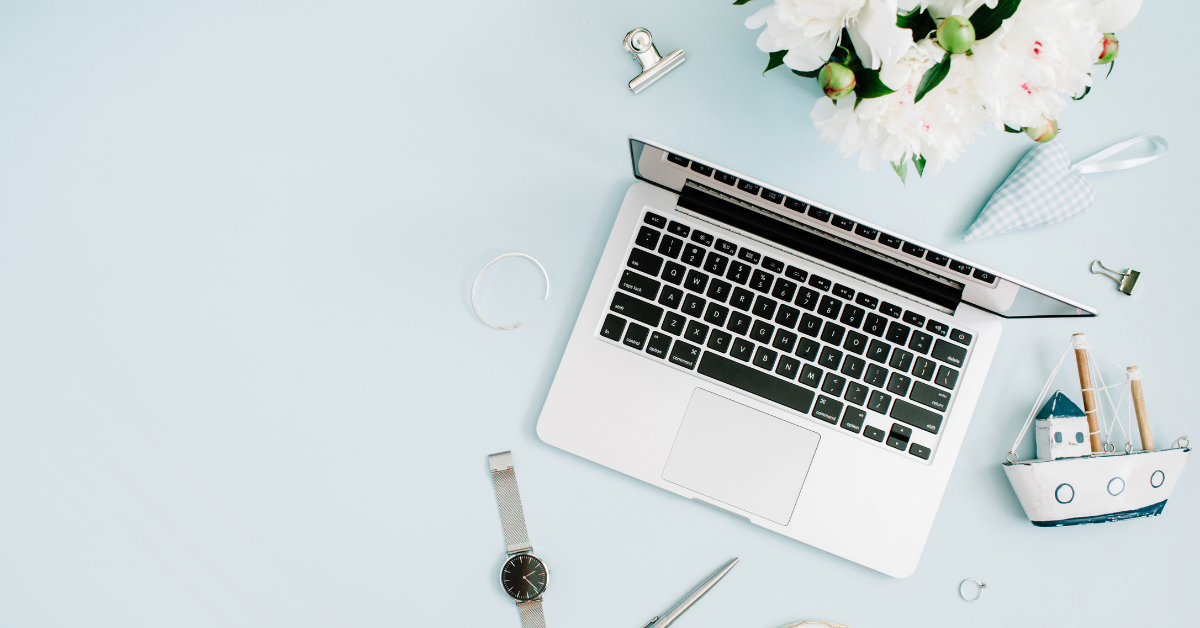 You want to see results 
You are a hard worker and want to increase your blog traffic, and have taken various courses or read through blogging forums, and still unable to see glowing results.
I have been there and have taken multiple courses, (and invested time and money) I know it can be overwhelming. 
As your blog coach, I will be a part of your blogging journey, and I will lay out the framework so that you can use all your hard work into writing your success story (instead of overwhelm and confusion)!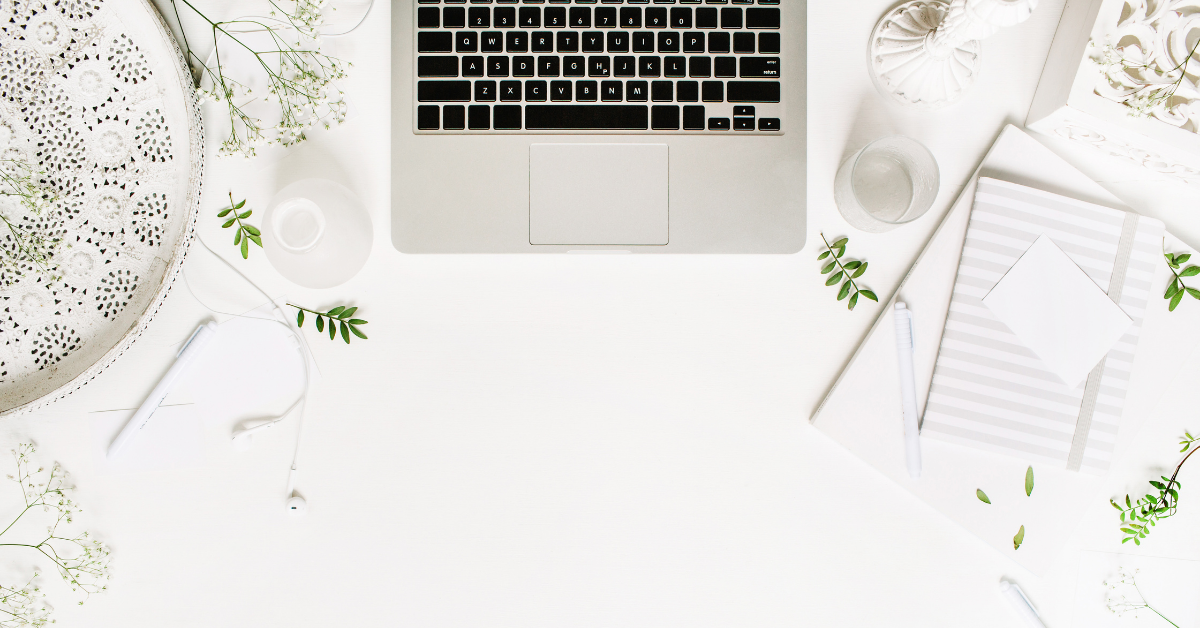 You want your life back
You want to spend time with family, or travel. By implementing the right SEO and Pinterest strategies now, you can get results and income in a passive way, allowing you to take time off work and travel.
Listen to what Stephanie says from Bey of Travel
'I'm so thankful Mayuri from Elements Digital Media came into my life; I don't have enough time to manage all blogging tasks by myself. Mayuri is helping me out with updating old content and creating new content every month. She also trained me in becoming a Keysearch pro myself. She always delivers quality content which helps me rank in Google. I'm getting more organic traffic every month!'
I personally cannot wait to guide you through
I wish I had a mentor to guide me through and make it easy for me. But you don't have to wait - I am here for you, and you have my unparalleled support. 
Blogging has been life-changing for me: it started as a passion project, and now is a full-time business. I learned everything and saw results while working a busy full-time corporate job. 
I know you can do it too, regardless of your background, technical skills, or time commitments. Blogging success will make a difference in your life, and I am here to make it happen!
I look forward to inviting you to the Blog Takeoff Program!
Welcome Aboard